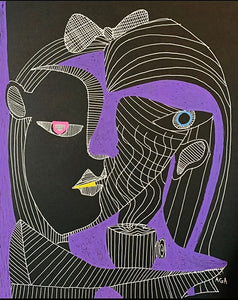 Aaron G. Arnold - Fine Arts
Latte Love by AGA - Pen And Acrylic Marker On Paper - 9x12 Inches.
Regular price
$200.00
$0.00
Unit price
per
Within the colorful walls of the cafe a "Latte Love" begins to brew. While sipping our coffee our minds draw pictures of the future, depicting a story of the strangers surrounding us. Tasting with gratitude this peaceful moment, the aroma of appreciation begins to fill our lives.
---