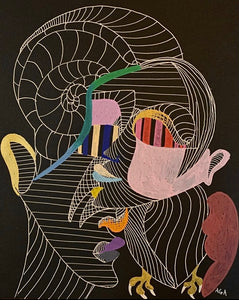 Aaron G. Arnold - Fine Arts
The Divinity Shell by AGA - Pen And Acrylic Marker On Paper - 9x12 Inches.
Regular price
$200.00
$0.00
Unit price
per
"The Divinity Shell" unwinds a circular path into the heart where the healing journey begins. Meandering on the shores a glimmering shell of creativity, love and beauty awaits to be yours.
---